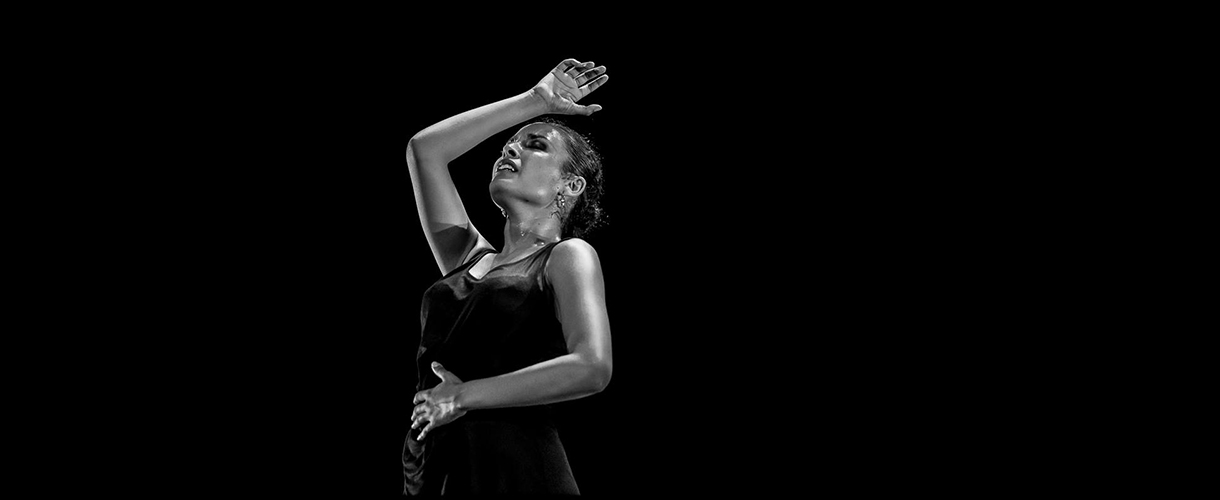 Ana's dance
---
«In the one-on-one that confronts the artist to her audience, our most intimate stories are put forward… The artistic work that Ana undertakes is based on this conviction.
Being part of Ana's dance means to be carried away by a fundamental fight for life… A battle, body and soul involved, to the quest of our own existence.
Being part of Ana's dance means that the slightest simplicity is not accepted… Never! She forces us to look beyond her beauty, to actively channel the energies that animate us, our deepest fights. In this spectacular expression, there is no narration involved, only raw feelings, impetuous, quasi-irrepressible and this is what is delivered on stage. The artist offers her body, her soul probably, and that to the wave that carries us and leaves us out of breath, speechless. She became a master in the art of building partitions made of intense and marked silences followed by full of ragezapateados, and sublime lyrical musings of her dance. Sometimes, even the music perpetuated by her breath comes and gets us. This provides comfort in our fragile humanities.
Let's not forget one thing! If her talent is undeniable, it's however because it was shaped in sweat and blood. She is making sure to stay true to the ancestral background. Maybe it's this exacerbate conscience of this historical responsibility that gives Ana's dance this particular strength.»
Patrick Servius